We take your health and fitness personally
We believe in what we do, and are passionate about helping people live healthy and fulfilling lives. Each certified personal trainer we work with has been diligently selected because of their experience, knowledge, training, ability to motivate, personality, and integrity.
Meet our experts
Tali Weiss - director

Tali's sought-after expertise combines nearly 20 years' experience as a fitness trainer, and five years as a life coach. Tali launched FitnessU in Hong Kong in 2011 after discovering a lack of high-quality personal training in Hong Kong. Her exceptional standards, personal touch, and passion for all things health and wellness have seen FitnessU grow into a premier destination in Asia for premium personal fitness solutions, with operations expanding to Shanghai and Beijing.

---

Tali's qualifications:

Member – International Association of Coaching (IAC) (2008)
Certificate – Master Course for Advanced Life Coaching – Tel Aviv University (2008)
University program in Psychology – Tel Aviv University (2006–2009)
Certificate – Mediator – certified by the Justice Minister of Israel (2006)
Certificate – Basic Course for Life Coaching – Tel Aviv University (2006)
Certified Fitness Trainer for children between ages 6–14 – The Wingate Institute (2006)
Certified Fitness Trainer – The Wingate Institute (1994–1996)

Tarz Wong

Master trainer Tarz has over ten years of health and fitness expertise, and comprehensive knowledge of the human musculoskeletal system. Since 2004, She has acquired countless hours of personal training for professionals, celebrities and athletes, with a belief that the best results are achieved through customising each session for truly tailored guidance. Tarz is also a popular health and fitness lecturer, conducting seminars in anatomy, biomechanics, physiology, and nutrition.

---

Tarz's qualifications

Certified Master Trainer – Asian Academy for Sports & Fitness Professionals (AASFP) (2014–present)
Certified Post Rehabilitation Trainer – AASFP (2013–2014)
Certified Fitness Specialist – AASFP (2012–2013)
Certified Suspension Trainer – TRX
Certified Master Trainer – BeBalance
Certified Professional Personal Fitness Trainer, International Personal Trainers & Fitness Academy
Certified Personal Trainer – the National Academy of Sports Medicine
Sports Science and Fitness Certification – AASFP
Certificate of Weight Management – Practical – AASFP
Registered Personal Fitness Trainer – REPs, New Zealand

Lorraine Lau

Lorraine began teaching multiple styles of yoga in 2005 after being trained by world-leading yoga instructors David Swenson, Paul Dallaghan, Clayton Horton, Ana Forrest, Judy Krupp, and Paul & Suzee Grilley. During more than five years with Pure Yoga in Hong Kong, Lorraine taught over 4000 group classes, private classes, and corporate sessions, and was selected to lead a 10-episode training TV series for Pure Yoga on East Asia Satellite TV Ltd. Lorraine is able to teach in English, Cantonese and Mandarin, and also speaks some Japanese.

---

Lorraine's qualifications

Hot Vinyasa Teacher – Training Level II/III – Jimmy Barkan

Thelma

Thelma is an experienced Music and Group Fitness instructor with experience and specialises in working with children of all age groups. In the area of fitness she teaches Zumba Fitness and different forms of Funky dance and is experienced in choreographing dances to different styles of music from around the world to all age groups.

Thelma believes in the benefits of music and dance to help in child development and delivers special workshops and fun activities to children using different types of music and dance from around the world. Thelma is known for being a fun and outgoing individual with a strong sense of responsibility, so children and parents alike have a great time working with her and have built up strong trusting relationships.

---

Thelma's qualifications

Licensed ZUMBA Fitness Instructor:
Zumba Junior & Zumba Kids certification
ZumbaGold certification
Zumba Pro Skills Basic 1 & 2
AFAA (American Fitness and Aerobic Association) - Certified Aerobic & group Fitness instructor
AASFP Certified Muay Thai Instructor Intermediate
"Just2Dance" Instructor Training : Madonna GRIMES - Certified Dance Instructor
2007: AASFP (Asian Academy for Sport and Fitness Professional) certified
Druming & Music certifications :
Kodaly Level One, Singapore
Djembe by Kelvin KEW, Shanghai
Rhythmical Alchemy Playshop by Arthur Hull, Malaysia
ANCOS (Australian National Council of Orff Schulwerk) Level Three, Sydney, Australia

Echo

Echo Gan is a certified and registered yoga teacher with 'Yoga Alliance' and the International Yoga Academy. Echo was trained and mentored by India's leading Yoga teacher, Guruji Andiappan's and Ashrom. Currently she is studying for her Master's Degree in science majoring in yoga therapy.

Beside her regular classes , Echo also is a volunteer yoga teacher teaching in some non-profit organizations. She also teaches classes for assisting treatment of breast cancer by yoga.

---

Echo's qualifications

IYA – International Yoga Academy

Alex Lopez

Alex worked as a personal trainer in the United Kingdom and Spain before joining FitnessU in Hong Kong. Alex also has extensive experience in self-defence and mixed martial arts (MMA), and has competed as a semi-professional MMA fighter. Alex is passionate about helping clients achieve their health and fitness goals.

---

Alex's qualifications

Certified Master of Bodybuilding – International Federation of Bodybuilding and Fitness
Certification in Personal Training and Sports Nutrition – the National Academy of Sports Medicine
Certified Fitness Thai Boxing Instructor – International Personal Trainers & Fitness Academy

Kala Singh

Kala achieved his advanced personal fitness training qualification through the Asian Academy for Sports & Fitness Professionals, before becoming a popular fitness instructor at the Vagabonds Cricket Club in Hong Kong. Kala is also a highly experienced cricket player, and has competed as a national level player through the Vagabonds Cricket Club.

---

Kala's qualifications

Certified Advanced Personal Fitness Trainer – Asian Academy for Sports & Fitness Professionals
Fitness Instructor at Vagabonds Cricket Club
National level cricket player at Vagabonds Cricket Club – Certified by the Asian Cricket Council

Ellen

Born in Brazil, Ellen started her career as an artist and performer at the age of 13. Her passion for music, dance and the stage were the reasons she left her home and started traveling to take the stages of the world since she was 17. Ellen has been living, performing and teaching yoga, fitness & dance in Asia for 9 years now.

---

Ellen's qualifications

Shrikali Traditional Yoga School – Goa/ India
Yoga Teacher Certificate - Yoga Alliance Registered
NASM – National Academic of Sports Medicine (USA) Certified Personal Trainer
AASFP- Certified Advanced Personal Trainer
Certified in adult and children Cardio Pulmonary Resuscitation – Hong Kong Red Cross
APA- Academy of Performing Arts Hong Kong
ZUMBA (USA) Instructor level 1
APA- Academy of Performing Arts Hong Kong- Intermediate Contemporary Dance training

Chloe Chin

Chloe joined FitnessU with many talents, including personal fitness trainer and teacher of contemporary, jazz, hip-hop, tap, and ballet dance. Chloe received her Bachelor of Arts (Hons) in Contemporary Dance from De Montfort University in Leicester, UK.

---

Chloe's qualifications

Certified Personal Fitness Trainer – The Training Room, UK
Bachelor of Arts (Hons) in Contemporary Dance – De Montfort University, Leicester, UK
National Diploma in Dance – WAC Performing Arts and Media College, London
BTEC – Westminster-Kingsway College, London

Kuga Lo

Kuga has over five years' experience as a Muay Thai boxing trainer, and continually works with top Muay Thai trainers in Thailand to improve his techniques. Kuga is qualified to instruct both amateurs and professional fighters. Kuga also brings over eight years of experience as a personal fitness trainer to FitnessU. He has worked with multiple professionals and athletes, acquiring a sound reputation for his results in cardiovascular fitness, muscle endurance, muscle power. and flexibility.

---

Kuga's qualifications

Certified Advanced Personal Fitness Trainer – Asian Academy for Sports & Fitness Professionals
Muay Thai Trainer – Hong Kong Muay Thai Association

Charlene Houghton

With Charlene's creative and fun approach, she'll always bring something new and unexpected to your personal training. Charlene has been practising martial arts since she was five years old, and practises kickboxing, mixed martial arts, Brazilian jiu-jitsu, and Taekwondo. She also instructs in many areas of fitness, including pre- and postnatal fitness, kettlebell, stretching, and Power Plate. Charlene keeps herself up-to-date with the latest developments in the fitness world so she can continue to help her clients achieve their goals in enjoyable and effective ways.

---

Charlene's qualifications

Bachelor of Social Sciences in Sport and Recreation Leadership – Hong Kong Baptist University
Kick Boxercise Trainer – Australian Training for Fitness Professionals
Certified Personal Trainer – PTA Global
Pre- and Postnatal Fitness Instructor – Asian Academy for Sports & Fitness Professionals (AASFP)
Kettlebell Instructor (Agatsu Level 1) – Pure Fitness, Hong Kong
Certified Stretch Trainer – AASFP
Power Plate Instructor – Pure Fitness, Hong Kong
Certified Scuba Diving Instructor – SDI TDI
Martial Arts, Hung Gar Kung Fu Master – Lau Family Hung Gar Kung Fu school

Shelly

Strength, balance and freedom from chronic pain are benefits that Shelly personally experienced through her own Pilates practice, which she now aims to share with her personal fitness clients. Following four years of study in movement and Pilates, she now helps clients achieve overall improvement in their strength, flexibility and posture, in a relatively short period of time. Shelly is certified in mat Pilates, and has taught private students and in studios since 2012.

---

Shelly's qualifications

Certified Polestar Pilates trainer – Iso Fit Pilates Hong Kong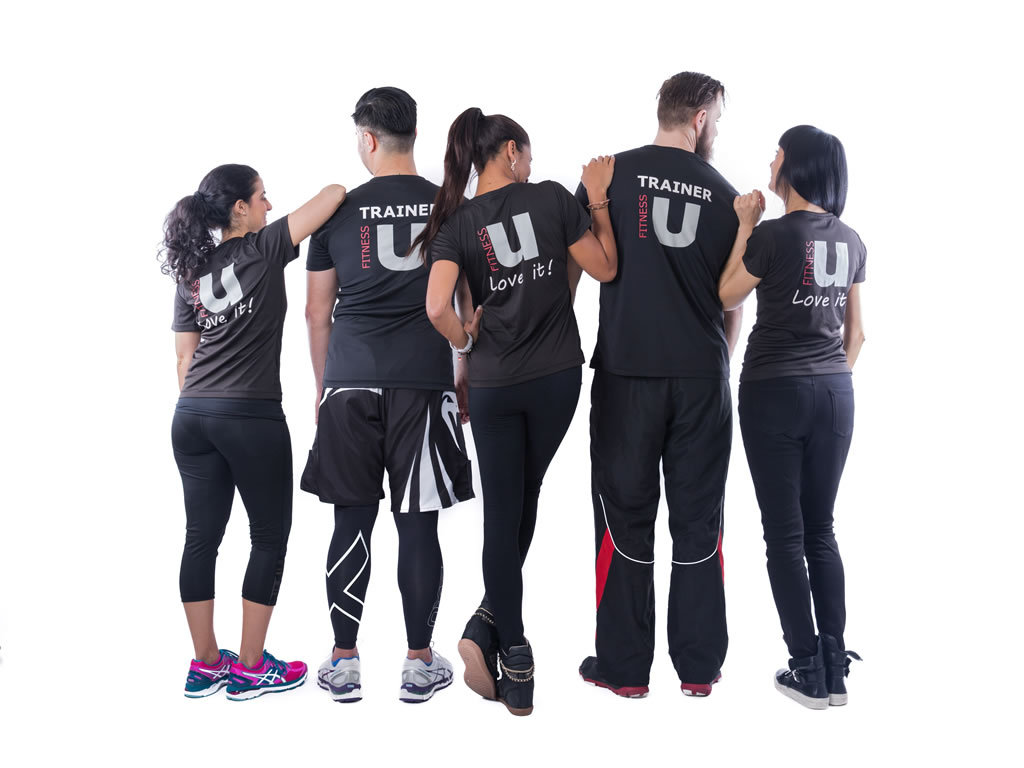 We offer: Personal fitness trainers in Hong Kong, personal training packages, certified trainers, online personal training, corporate fitness, corporate wellness, Thai boxing, yoga, Pilates, aqua fitness, Zumba, family fitness, rehab training, pre- and postnatal fitness, massage therapy, and much more.