We take your health and fitness personally
We believe in what we do, and are passionate about helping people live healthy and fulfilling lives. Each certified personal trainer we work with has been diligently selected because of their experience, knowledge, training, ability to motivate, personality, and integrity.
Meet our experts
Tali Weiss - director

Tali's sought-after expertise combines nearly 20 years' experience as a fitness trainer, and 15 years as a life coach and NLP master practitioner. Tali launched FitnessU in Hong Kong in 2011 after discovering a lack of high-quality personal training in Hong Kong. Her exceptional standards, personal touch, and passion for all things health and wellness have seen FitnessU grow into a premier destination in Asia for premium personal fitness solutions, with operations expanding to Shanghai and Beijing.

---

Tali's qualifications:

Member – International Association of Coaching (IAC) (2008)
Certificate – Master Course for Advanced Life Coaching – Tel Aviv University (2008)
University program in Psychology – Tel Aviv University (2006–2009)
Certificate – Mediator – certified by the Justice Minister of Israel (2006)
Certificate – Basic Course for Life Coaching – Tel Aviv University (2006)
Certified Fitness Trainer for children between ages 6–14 – The Wingate Institute (2006)
Certified Fitness Trainer – The Wingate Institute (1994–1996)

Tarz Wong

Master trainer Tarz has over ten years of health and fitness expertise, and comprehensive knowledge of the human musculoskeletal system. Since 2004, She has acquired countless hours of personal training for professionals, celebrities and athletes, with a belief that the best results are achieved through customising each session for truly tailored guidance. Tarz is also a popular health and fitness lecturer, conducting seminars in anatomy, biomechanics, physiology, and nutrition.

---

Tarz's qualifications

Certified Master Trainer – Asian Academy for Sports & Fitness Professionals (AASFP) (2014–present)
Certified Post Rehabilitation Trainer – AASFP (2013–2014)
Certified Fitness Specialist – AASFP (2012–2013)
Certified Suspension Trainer – TRX
Certified Master Trainer – BeBalance
Certified Professional Personal Fitness Trainer, International Personal Trainers & Fitness Academy
Certified Personal Trainer – the National Academy of Sports Medicine
Sports Science and Fitness Certification – AASFP
Certificate of Weight Management – Practical – AASFP
Registered Personal Fitness Trainer – REPs, New Zealand

Lorraine Lau

Lorraine began teaching multiple styles of yoga in 2005 after being trained by world-leading yoga instructors David Swenson, Paul Dallaghan, Clayton Horton, Ana Forrest, Judy Krupp, and Paul & Suzee Grilley. During more than five years with Pure Yoga in Hong Kong, Lorraine taught over 4000 group classes, private classes, and corporate sessions, and was selected to lead a 10-episode training TV series for Pure Yoga on East Asia Satellite TV Ltd. Lorraine is able to teach in English, Cantonese and Mandarin, and also speaks some Japanese.

---

Lorraine's qualifications

Hot Vinyasa Teacher – Training Level II/III – Jimmy Barkan

Thelma

Thelma is an experienced Music and Group Fitness instructor with experience and specialises in working with children of all age groups. In the area of fitness she teaches Zumba Fitness and different forms of Funky dance and is experienced in choreographing dances to different styles of music from around the world to all age groups.

Thelma believes in the benefits of music and dance to help in child development and delivers special workshops and fun activities to children using different types of music and dance from around the world. Thelma is known for being a fun and outgoing individual with a strong sense of responsibility, so children and parents alike have a great time working with her and have built up strong trusting relationships.

---

Thelma's qualifications

Licensed ZUMBA Fitness Instructor:
Zumba Junior & Zumba Kids certification
ZumbaGold certification
Zumba Pro Skills Basic 1 & 2
AFAA (American Fitness and Aerobic Association) - Certified Aerobic & group Fitness instructor
AASFP Certified Muay Thai Instructor Intermediate
"Just2Dance" Instructor Training : Madonna GRIMES - Certified Dance Instructor
2007: AASFP (Asian Academy for Sport and Fitness Professional) certified
Druming & Music certifications :
Kodaly Level One, Singapore
Djembe by Kelvin KEW, Shanghai
Rhythmical Alchemy Playshop by Arthur Hull, Malaysia
ANCOS (Australian National Council of Orff Schulwerk) Level Three, Sydney, Australia

Echo

Echo Gan is a certified and registered yoga teacher with 'Yoga Alliance' and the International Yoga Academy. Echo was trained and mentored by India's leading Yoga teacher, Guruji Andiappan's and Ashrom. Currently she is studying for her Master's Degree in science majoring in yoga therapy.

Beside her regular classes , Echo also is a volunteer yoga teacher teaching in some non-profit organizations. She also teaches classes for assisting treatment of breast cancer by yoga.

---

Echo's qualifications

IYA – International Yoga Academy

Alex Lopez

Alex worked as a personal trainer in the United Kingdom and Spain before joining FitnessU in Hong Kong. Alex also has extensive experience in self-defence and mixed martial arts (MMA), and has competed as a semi-professional MMA fighter. Alex is passionate about helping clients achieve their health and fitness goals.

---

Alex's qualifications

Certified Master of Bodybuilding – International Federation of Bodybuilding and Fitness
Certification in Personal Training and Sports Nutrition – the National Academy of Sports Medicine
Certified Fitness Thai Boxing Instructor – International Personal Trainers & Fitness Academy

Stephanie

Stephanie is a fitness trainer and Muay Thai instructor. She has been training in Mauy Thai for over 10 years and have participated in multiple Muay Thai competitions in Hong Kong and overseas. She has over 6 years experience in training clients in both fitness, Mauy Thai and kickboxing. Her unique training method and approach allows clients to experience multiple fitness methods, improve different abilities and keep long lasting positive change. her training usually includes circuit training , weight training and body combat to enhance the effectiveness of weight losses and help improve client's health. She believes different people require different training methods that I would customize variety training programs for my clients.

---

Stephanie's qualifications

Level One Muay Thai Coach - Hong Kong Muay Thai Associations
Fitness Trainer - AASFP Sports Science and Fitness Foundation Certificate Hong Kong

Daniel Lo

For the past six years, Daniel has conducted Fitness classes training, Pt and hydro fitness classes, in several clubs/ locations in HK Club.

Daniel receives excellent feedback from members amd private clients. His classes are very popular and fully booked.

---

Daniel's qualifications

AASFP - AQUA FITNESS TRAINER
AASFP - ADVANCED PEROSNAL FITNESS TRAINER CERTIFICATION
AASFP - BODYBUILDING TRINING CERTIFICATION
AASFP – SPORT MASSAGE CERTIFICATION
SPORTSLINE - REHAB TRAINER
BOOTCAMP ALLIANCE - ACCREDITED BOOTCAMP AND OUTDOOR GROUP TRAINING INSTRUCTOR
Teaching language: English, Cantonese and Mandarin

Kala Singh

Kala achieved his advanced personal fitness training qualification through the Asian Academy for Sports & Fitness Professionals, before becoming a popular fitness instructor at the Vagabonds Cricket Club in Hong Kong. Kala is also a highly experienced cricket player, and has competed as a national level player through the Vagabonds Cricket Club.

---

Kala's qualifications

Certified Advanced Personal Fitness Trainer – Asian Academy for Sports & Fitness Professionals
Fitness Instructor at Vagabonds Cricket Club
National level cricket player at Vagabonds Cricket Club – Certified by the Asian Cricket Council

Kuga Lo

Kuga has over five years' experience as a Muay Thai boxing trainer, and continually works with top Muay Thai trainers in Thailand to improve his techniques. Kuga is qualified to instruct both amateurs and professional fighters. Kuga also brings over eight years of experience as a personal fitness trainer to FitnessU. He has worked with multiple professionals and athletes, acquiring a sound reputation for his results in cardiovascular fitness, muscle endurance, muscle power. and flexibility.

---

Kuga's qualifications

Certified Advanced Personal Fitness Trainer – Asian Academy for Sports & Fitness Professionals
Muay Thai Trainer – Hong Kong Muay Thai Association

Patrick

Patrick has over 4 years of experience as a personal trainer in Muay Thai and Fitness. Through his belief that everyone's body is different, Patrick's workout programs are catered to individuals' needs/preferences. Many of his clients, past and present, have found his programs to be successful in helping them achieve their fitness goals. He also has an easy going personality, which allows for open communication and highly interactive sessions. With the attitude in always pushing forward and endless learning, through his Muay Thai competitions, he hopes to gain more experience and skills to share with his clients.

Patrick's qualifications

NASM - Personal Trainer
IPTFA - Fitness Thai boxing Instructor Certificate Hong Kong
Fitness trainer - AASFP Sports Science and Fitness Foundation Certificate Hong Kong
St. John's Ambulance Adult CPR Certificate Hong Kong

Paige

Paige is an extremely passionate and versatile, a professional dancer, dancing since she was 3, Paige has worked all over the world for some of the biggest entertainment companies and with the body her entire life, so she knows what it means to stay fit and healthy. Her skill sets lay with not just the many styles of dance and dance/fitness, but she's also trained in aerial and acrobatics, is a Yoga Alliance 500 HR Certified Yoga Teacher (including Yoga Therapy, Meditation, Pranayama, Ayurveda) and is a qualified Exercise Nutritionist. Paige's true passion is expression through movement, sharing her passion of dance, fitness, yoga, health and wellness and inspiring others to do what they love while living a healthy lifestyle.

---

Paiges's qualifications

200 HR Yoga Alliance Certified in Yoga & Meditation – AYM (Association for Yoga and Meditation)
300 HR Yoga Alliance Certified in Yoga Therapy, Meditation, Ayurveda – Yoga Arts
Certified Exercise Nutritionist – Precision Nutrition
Dance/Fitness Certified – CorioBody 
Adv Diploma in Musical Theatre & Commercial Dance - DLDC

Adrian

Adrian's love and passion for fitness and martial arts started when he was 10 years old, he began practicing martial arts, on behalf of Tai Po District Juvenile , he participated in the Hong Kong Lion Dance Competition won the championship, he also participate in Hong Kong Sanda and short game and won the championship. He regularly participate in many activities to promote Sanda and Chinese martial arts. Adrian has many qualifications in the fitness industry which allow him to combine different methods in to his group and personal coaching sessions, which make his classes fun & joyful. His extended knowledge and experience helps his clients to achieve long lasting positive results.

---

Adrian's qualifications

Stretching therapy - by ATFP
Pilates mat work(Level one)Instructor Certificate Course - by IPTFA
TRX and kettlebell trainer certificate
Hong Kong Bodybuilding Association fitness coach level certificate - by HCBFA
Black belt (coaching level) certificate - HKSA

Sandar

Sandar is a pole and aerial fitness addict, mainly practicing Pilates for conditioning and injury prevention for her aerial activities.  She became so fascinated in how Pilates can pre-hab and rehab, she became a certified mat Pilates instructor (including certification for Pilates with small equipment, pre/post natal Pilates and Pilates for common orthopaedics conditions) with Future Fit Training in the UK. She has taught pre/post natal Pilates based fitness classes as well as mat Pilates classes/workshops/privates in the UK. In Hong Kong she furthered her training and knowledge to become a Polestar certified studio Pilates instructor and also a Pole Fitness Instructor.  She has been teaching mat, reformer and mixed equipment group classes and private sessions using all studio equipment (Chair, Trapeze Table, Spine Corrector and Ladder Barrel), including kids Pilates classes. Combining her pole and aerial knowledge she has also been teaching her specially devised Pilates for Pole (Pole-lates) classes. She loves helping people, no matter what age, to achieve their fitness goals and wants everyone to move better with Pilates. Pilates is for life not just for rehab!

---

Sandar's qualifications

VTCT Level 3 Diploma in Instructing Mat-Based Pilates (Training Future Fit Training Award for instructing Pilates with small equipment
VTCT Level 3 Award in designing Physical Activity Programs for pre-Natal and Post-Natal Training
Future Fit Training Award for instructing Pilates for Common Orthopedic Conditions
Xpert Pole – Level 1 & 2 Pole Fitness Instructor
Certified Polestar Pilates Comprehensive Studio Instructor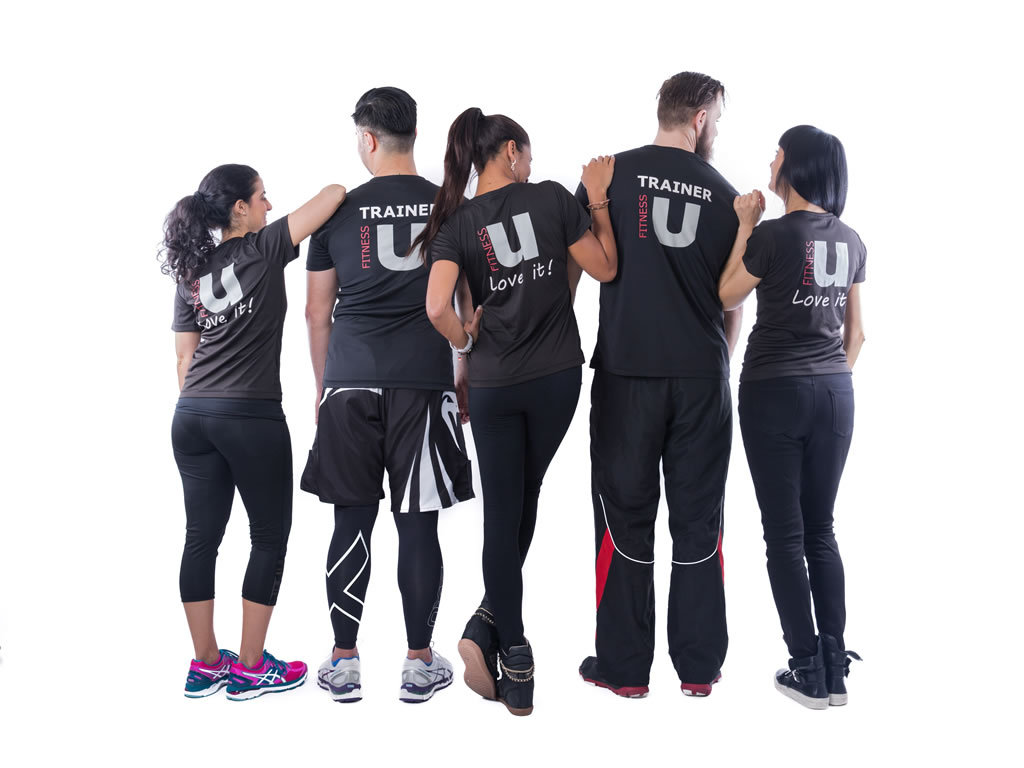 We offer: Personal fitness trainers in Hong Kong, personal training packages, certified trainers, online personal training, corporate fitness, corporate wellness, Thai boxing, yoga, Pilates, aqua fitness, Zumba, family fitness, rehab training, pre- and postnatal fitness, massage therapy, and much more.
Asia Prestige Awards Personal Fitness Trainer of the Year Award 2022/2023