Virtual fitness programs
Remote workforce is on the rise, as is the demand for flexible and equitable employee health and fitness offerings.
Our virtual fitness programs engage employees through digital technologies driven by human connection. Through our platforms, employees gain instant access to livestream classes, virtual personal training and health coaching.
We love to connect with your employees in person! Therefore we designed a virtual experience that allows your employees to feel as if they are training with us at the gym!
We offer strengthening and fun physical activities such as
Virtual Bootcamp
HIIT
Yoga
Pilates
Tai Chi
Boxing
Stretching
Relaxing meditation
Stress relief techniques (stretching and breathing)
Health coaching (mainly to reduce stress)
Our skilled fitness instructors designed the virtual class to suit beginners and advanced fitness levels.
Sessions are 30-40-60 minutes in length and can be reserved for regular weekly or monthly classes or special one-time events.
For more details please contact us via WhatsApp +852 63879993 or email: fitnessu@fitnessu.hk
Look after your most valuable business asset
We believe a truly healthy company isn't possible without healthy employees. Investing in your people means investing in the future of your business, and our effective and practical corporate fitness solutions are made to help you do just that. The results are undeniably high impact, with NASA research finding that companies which implemented corporate fitness or corporate wellness programs improved their overall productivity by 12.5%!
We'll work closely with you to create fitness and wellness programs that are tailored to the ages and fitness levels of your employees, as well as your goals and budget. We've got plenty of programs available for a customised approach, including functional training, circuit training, core and stretching, yoga, Pilates, Thai boxing, Zumba, nutrition workshops, weight management programs, stress management, and more. We'll also educate your employees about managing important health issues. As big believers in the benefits of physically fit staff to any organisation, we're proud to be among the leaders in promoting corporate fitness in Hong Kong and Asia.
Our services:
Variety of onsite fitness classes
Onsite training
Fitness challenges and contests
Wellness and Fitness, seminars and workshop
Nutrition consultation: Personal meal plan, Conduct a menu assessment of your staff café or canteen and provide a comprehensive report with practical suggestions for improvement.
Onsite corporate fitness centres: Designing, equipment purchase, improving exciting gym/ studio, facility management
Benefits of our customised corporate fitness program:
Improves morale, energy, performance, and productivity
Reduces stress and anxiety
Improves employees' overall health
Reduces sick leave and absenteeism
Retains and attracts valued employees
Reduces medical claims
Associates a good quality of life with your company
For more information, please contact us or email / whatssapp - fitnessu@fitnessu.hk / 22594294/ 63879993
We work with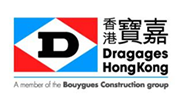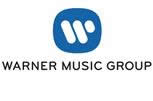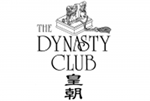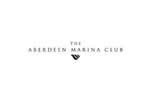 You don't need your own gym or studio
We have the knowledge, skills and experience to conduct our fitness classes in any facility, and can set up in the company meeting room, dining hall, roof, or outdoor space.
Our top trainers take care of your people
We choose our personal trainers not only for their skills and experience, but also for their ability to inspire and motivate.
We offer a variety of fitness classes such as Functional Training, Circuit Training, Stretching, Thai Boxing, Yoga, Pilates, Aqua Fitness, Zumba, Hip Hop, Jazz and much more. All conducted in your office facility, we can use your office gym/studio or meeting hall. 90% of our corporate fitness training is conducted in meeting halls or outdoors - no need for a gym or studio! Read more about our top fitness trainers.